The

simplest

way to discover & enjoy Indian classical music
I created Ragya for myself, to begin with, as I was looking for a service that would simply play renditions in Hindustani classical by the prahar (time of the day), and found none. 
It is a well-known fact that most ragas (frameworks of notes) are best enjoyed in certain times of the day. So, there are ragas that are quintessentially morning ragas or evening ragas, and so on, for the 8 time sections of the day.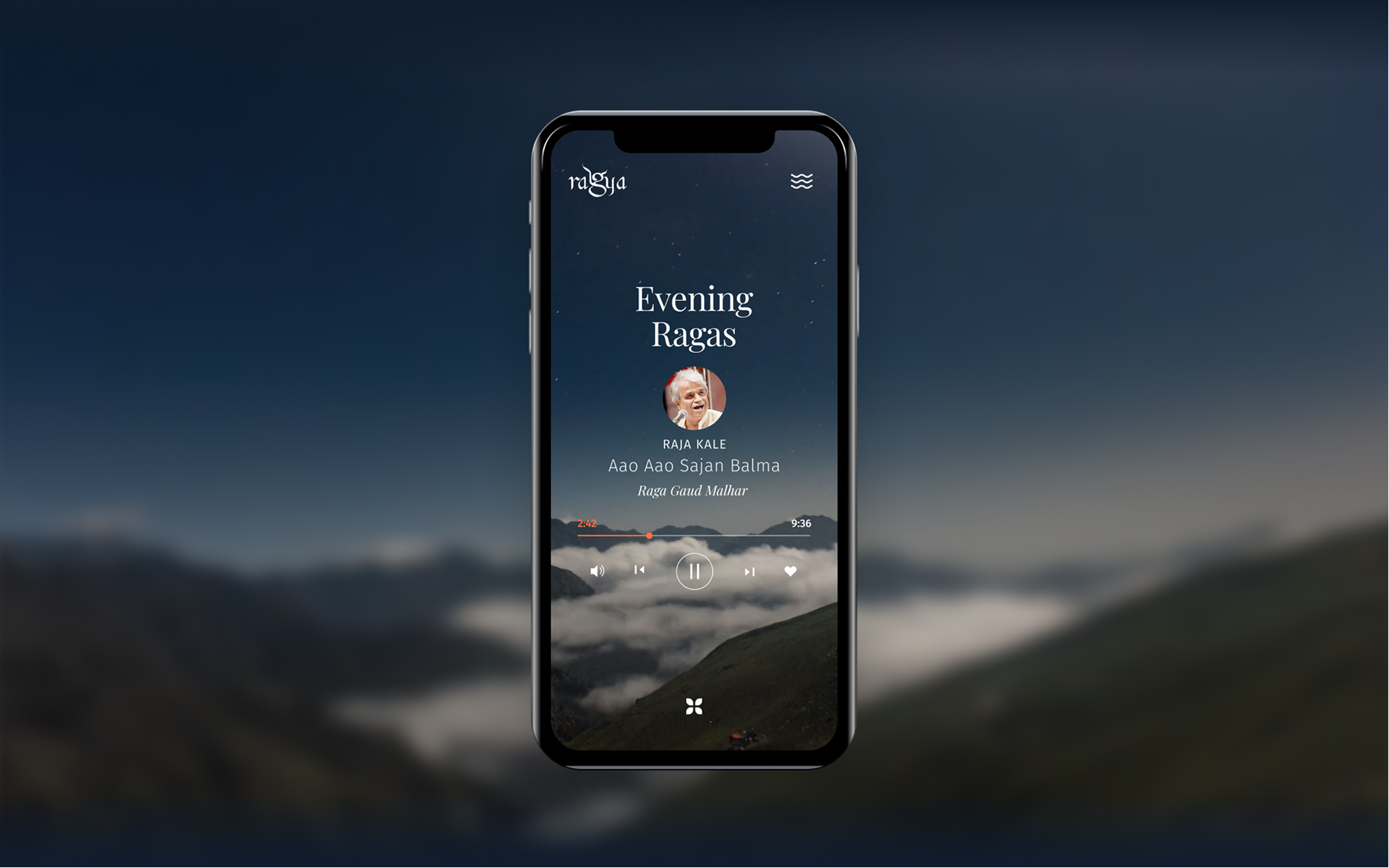 The interface of the Ragya is not just functionally simple but also aesthetically embedded in natural beauty. The interface of Ragya has as a background, scenes from pure natural beauty from the time section of the day of which the music is being rendered. Shown below are snapshots rom a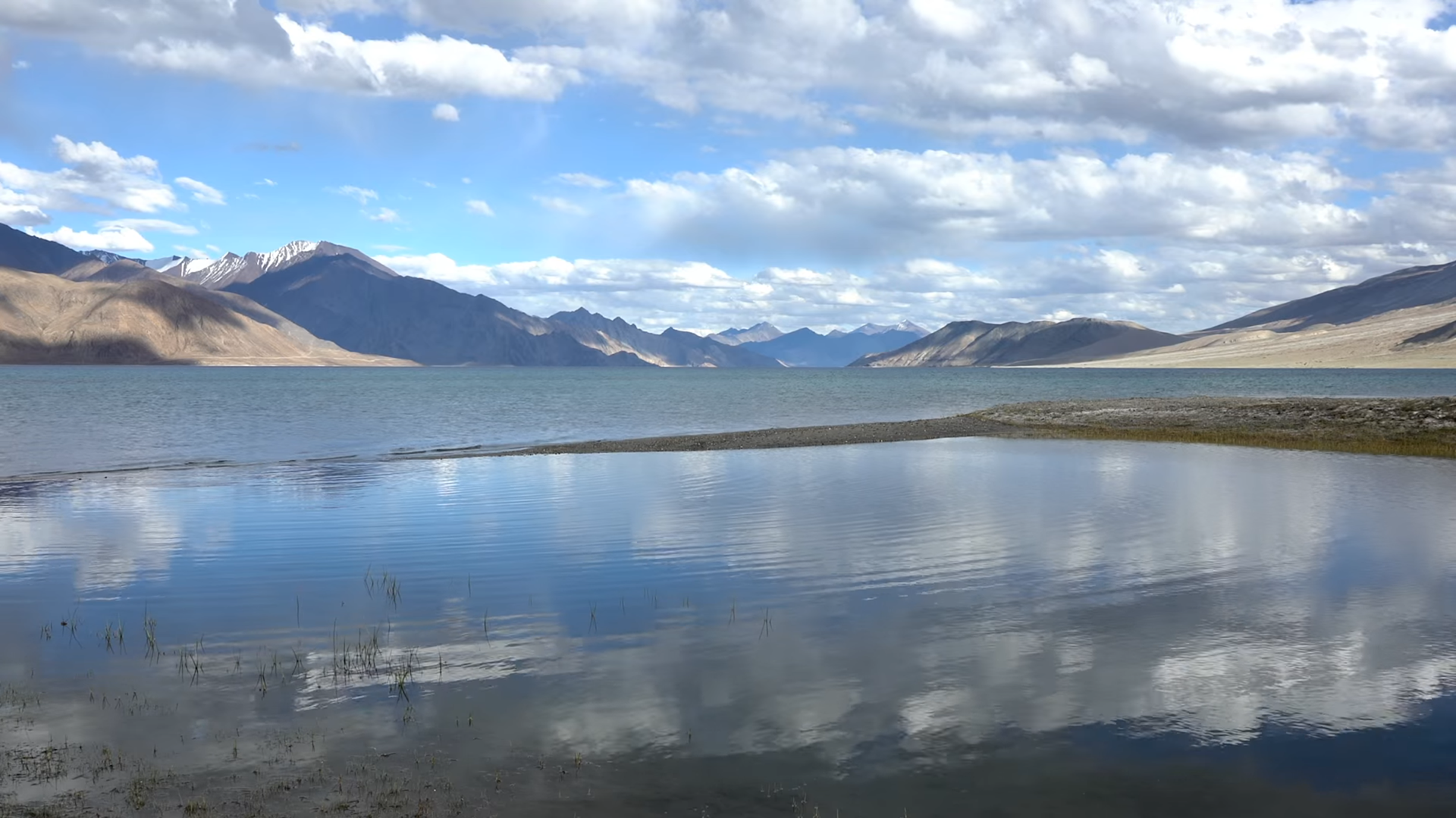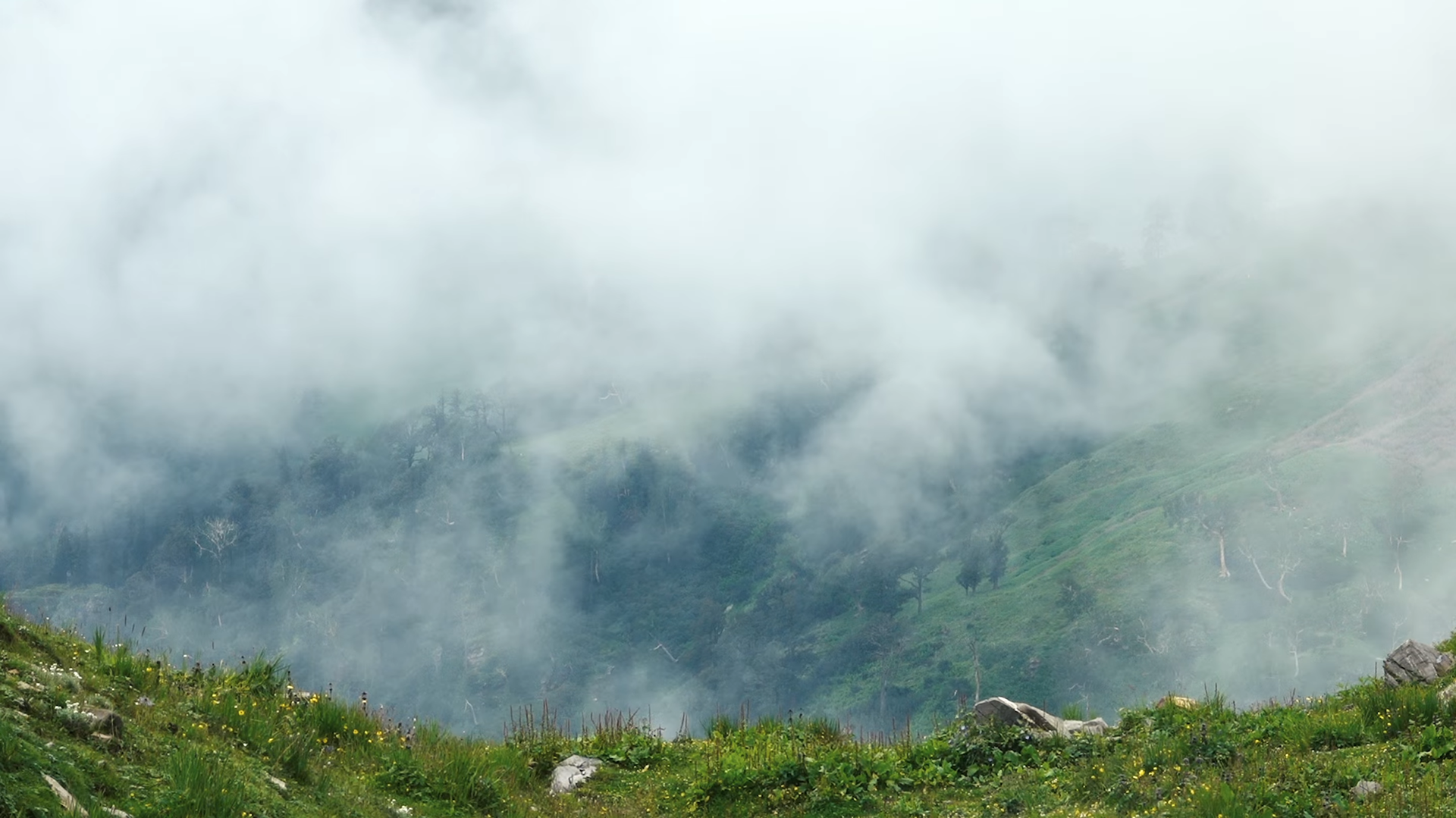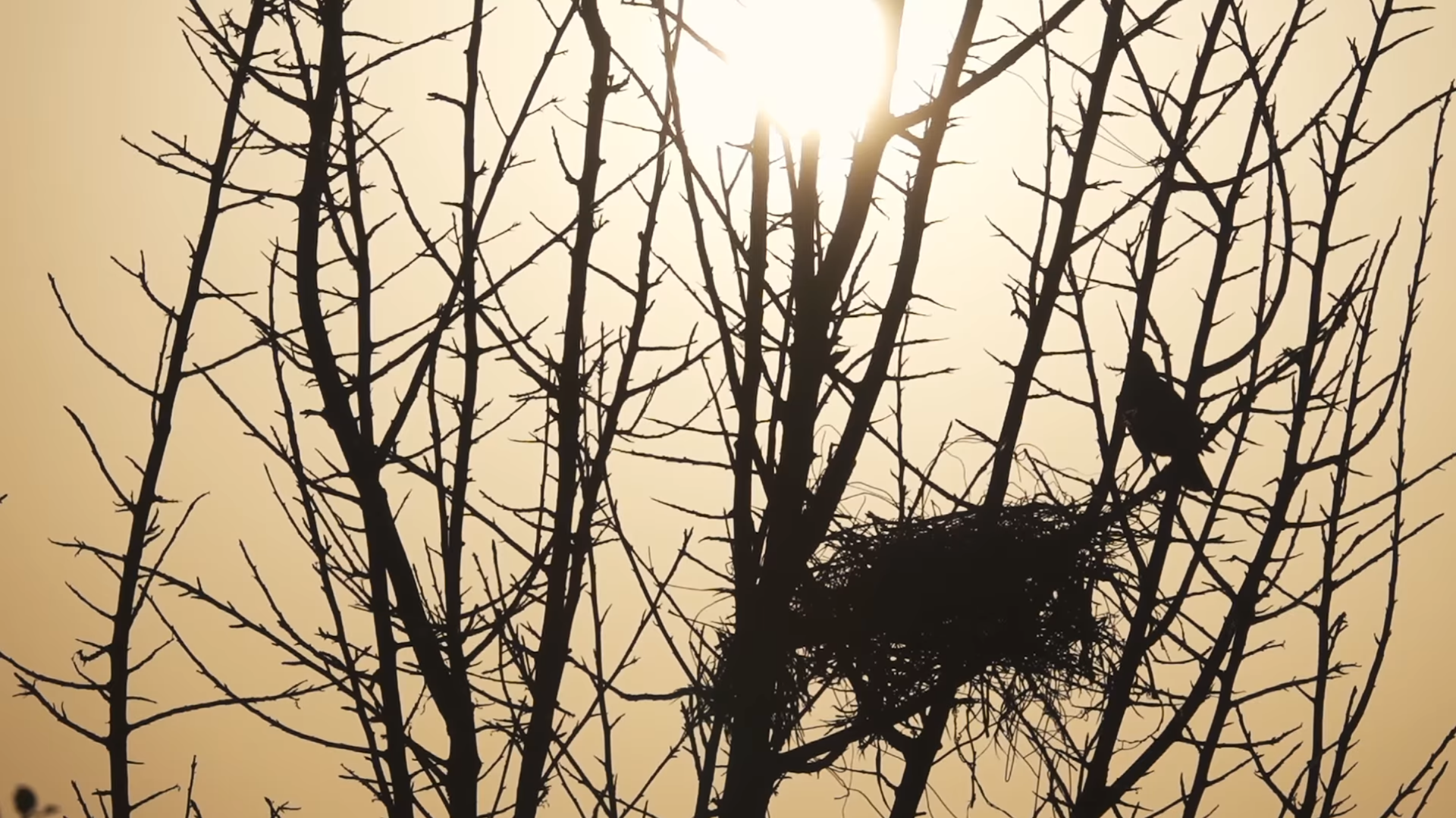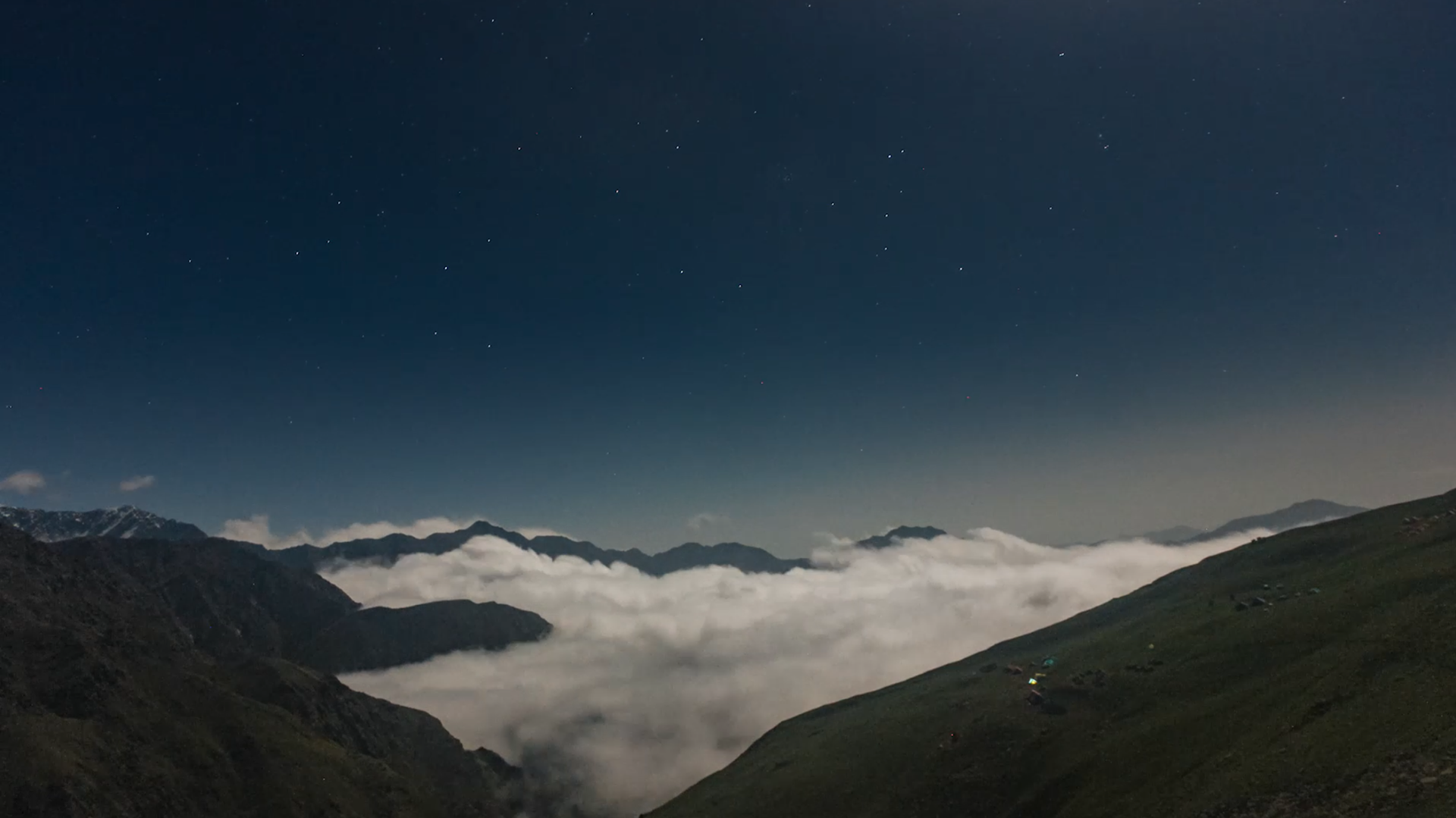 Launch-and-forget interface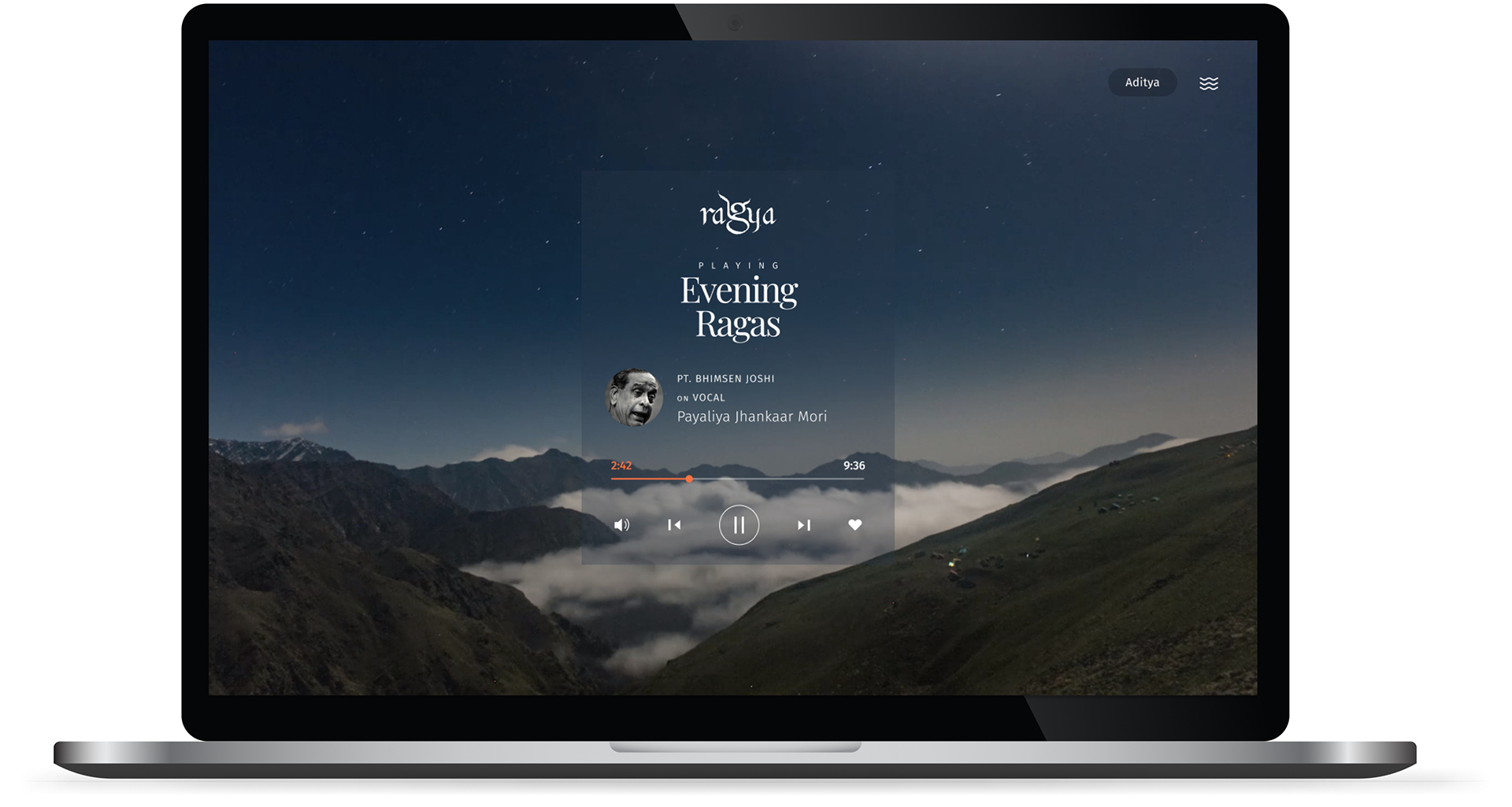 Not only can one enjoy music listening on Ragya, but also Ragya bridges the gap of knowledge about the ecosystem of Indian classical music. As a listener, one can get information about the artist or the raga one is listening to.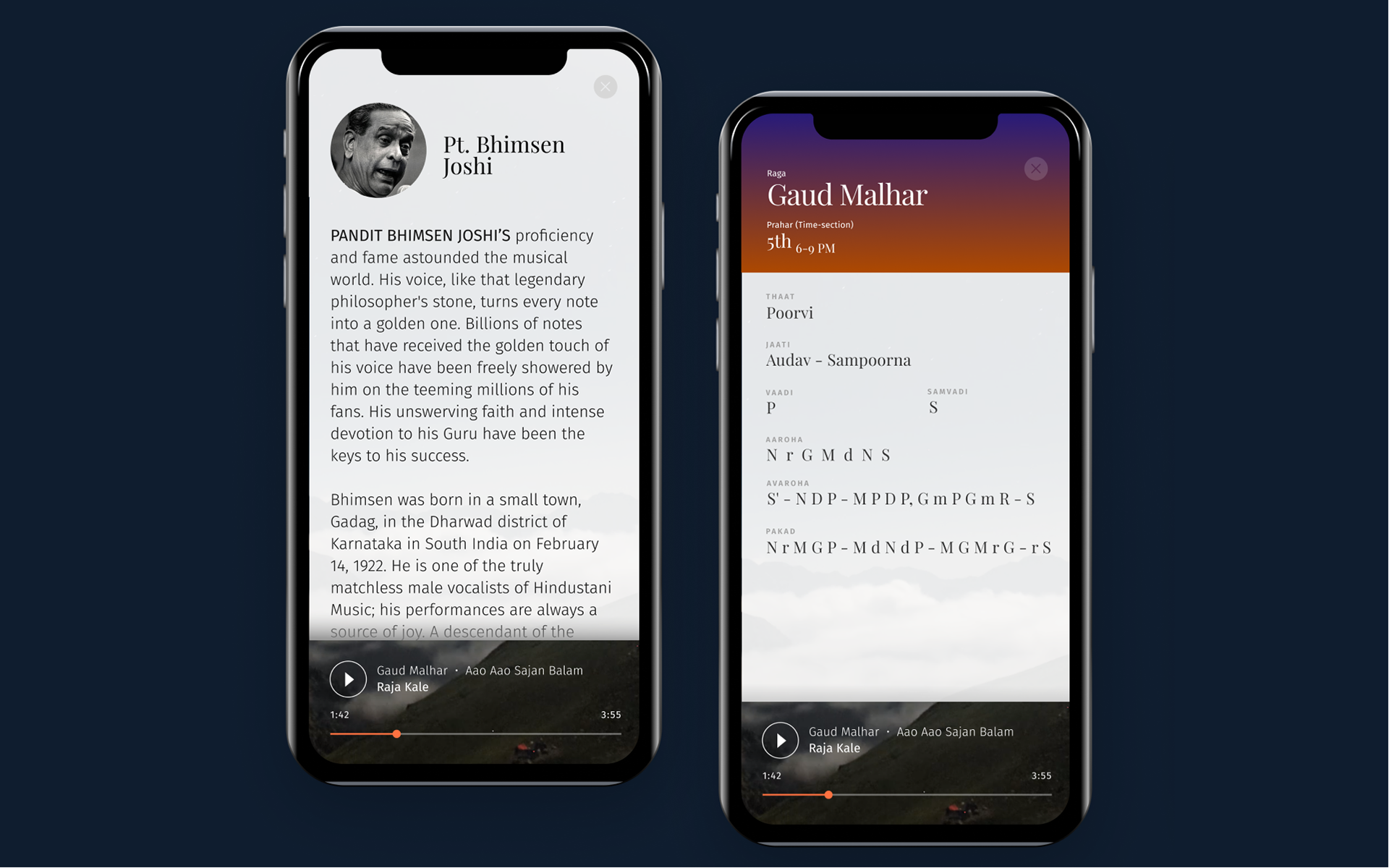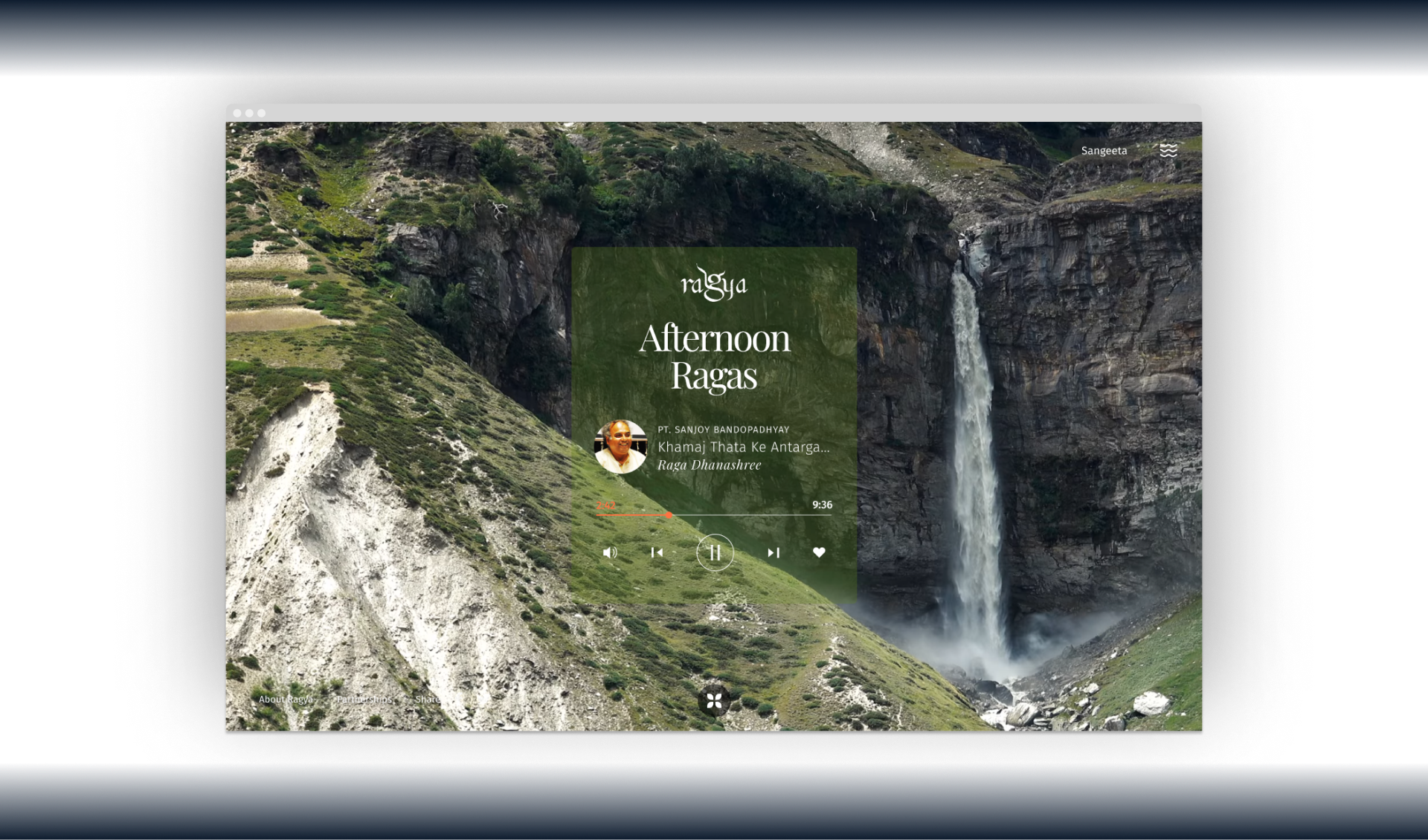 Ragya is not just a listening experience but also it is a great and unique platform for the Hindustani artistes to showcase their art to an audience that is interested in this music specifically.
Additionally, Ragya is a source of revenue for artistes and other partners who bring in their music on the platform. The partners are kept in loop of their earnings each calendar quarter about the earnings of the platform and hence their share in it.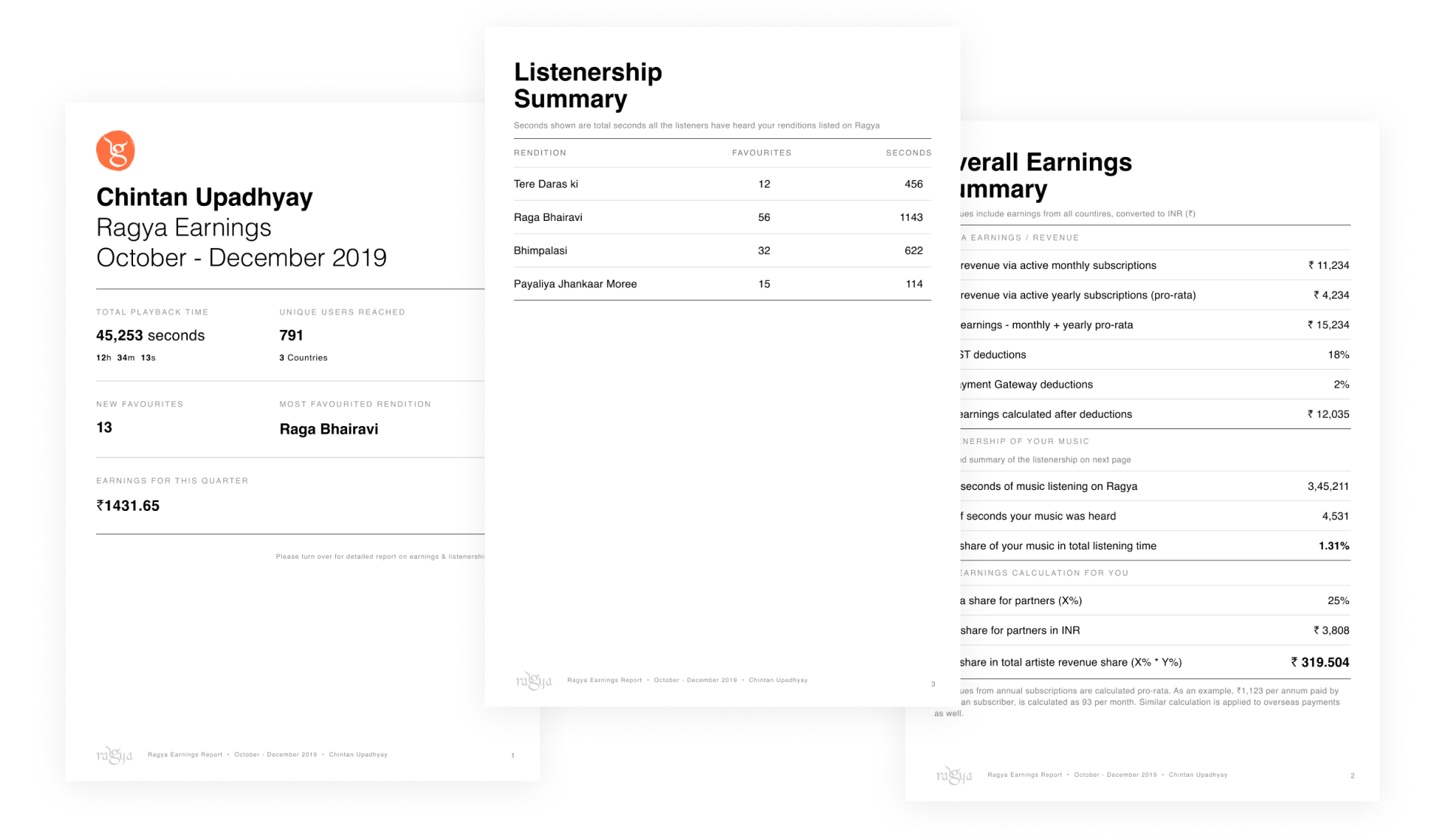 Ragya is slowly and steadily growing and soon going to be moving into its next phase where it'll become more expansive as a platform. Do
tune into the current version of Ragya
in the meanwhile.