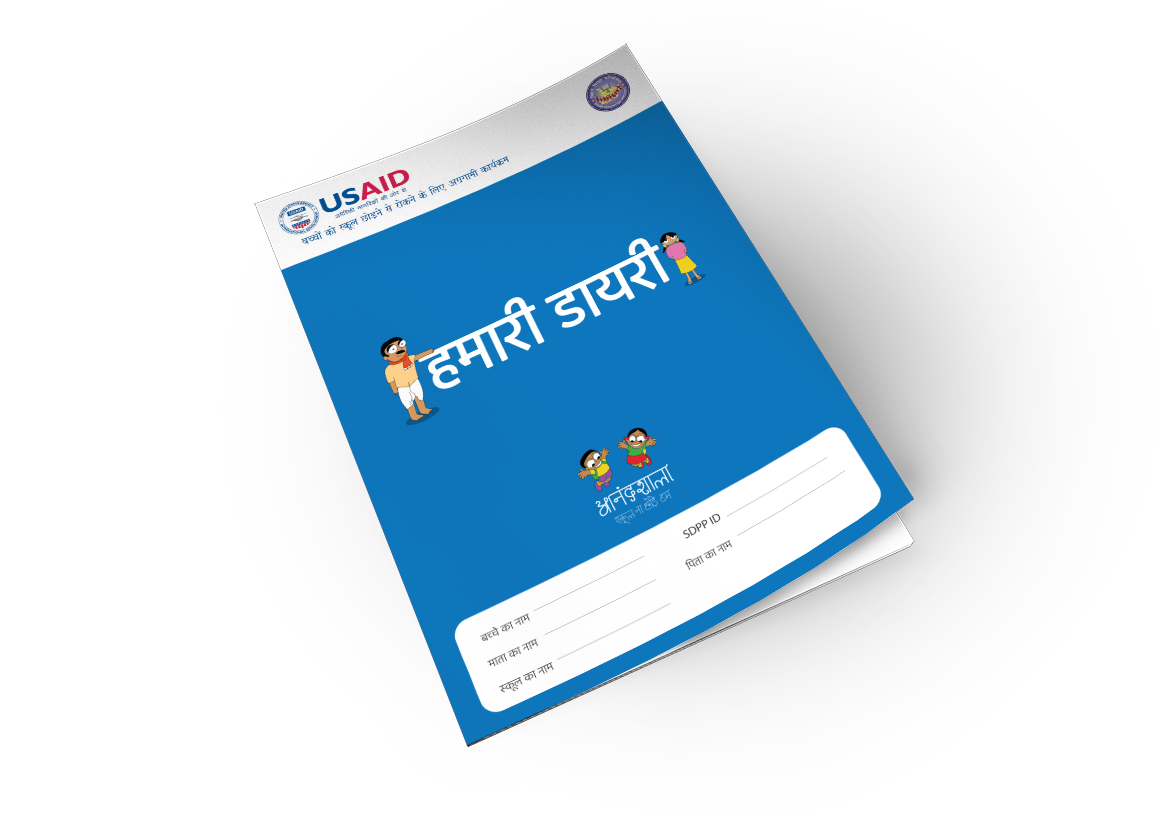 The family journal was a product of a short but intensive period spent in the district of Samastipur, listening to the teachers of schools which were participating in the School Dropout Prevention Program and creating a print solution that would engage the parents in a dialogue to make them understand the importance of their child attending school regularly. The challenge: most parents are illiterate.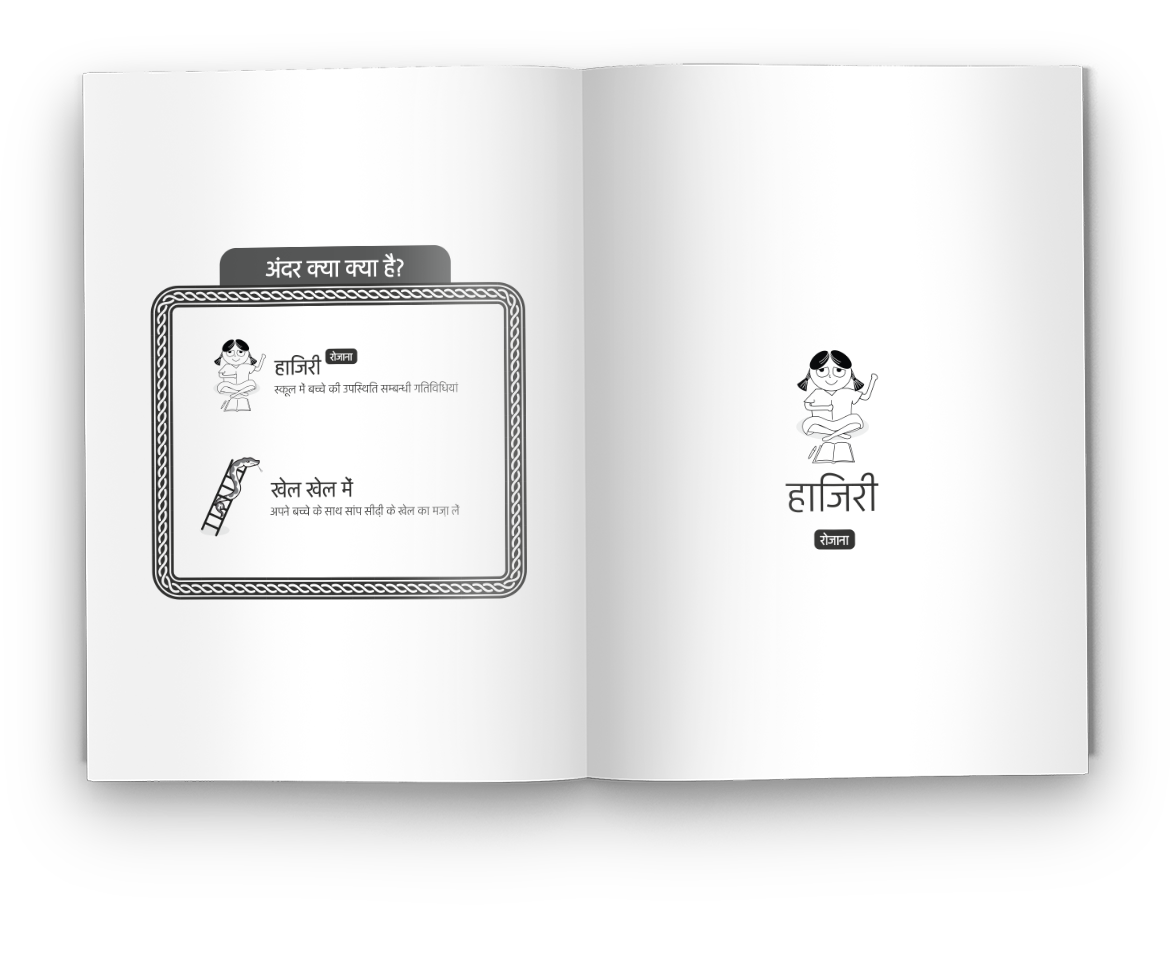 Our aim was to have the parents report the attendance of their children to the school on a regular basis in a simple manner. The solution that we created was a visual calendar for the parents to simply mark whether their child went to the school or not and if not, then mark the reason for the absence. At the beginning of the journal was a small instruction guide for the children to explain to their parents, the simple procedure of the marking.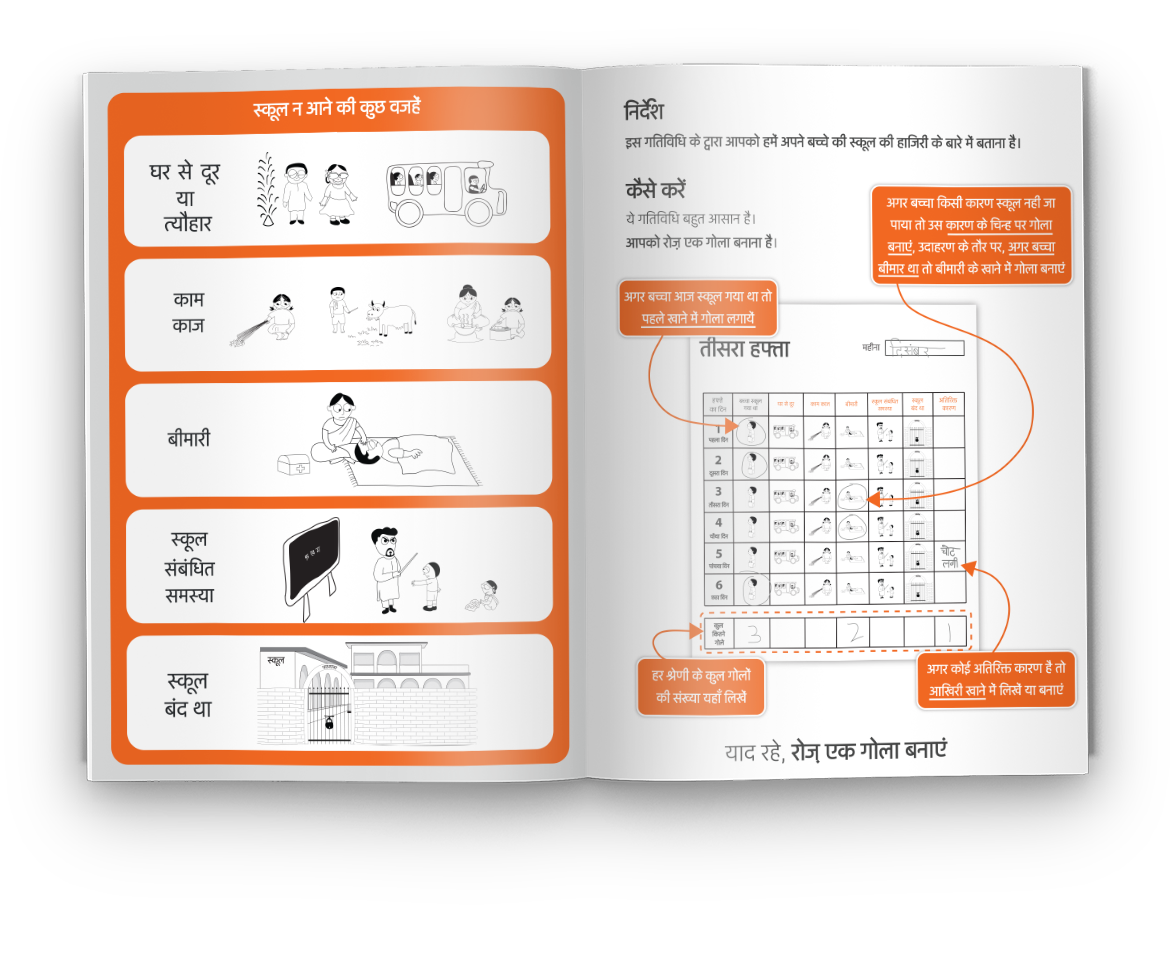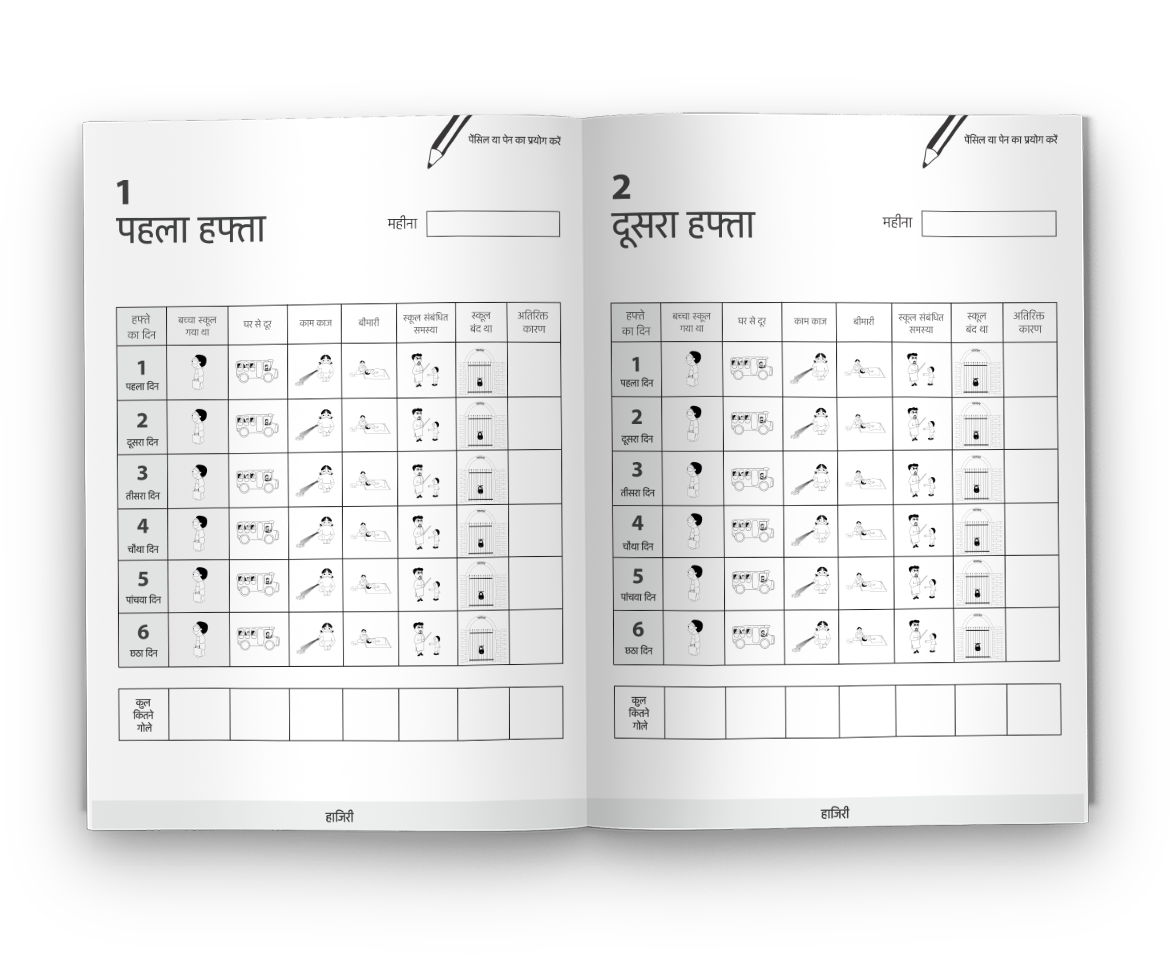 We also adapted the classic snakes and ladders game to engage the children and parents in a subtle dialogue about the pros and cons of going to school and encouragement and discouragement of the 2 cases, subsequently.